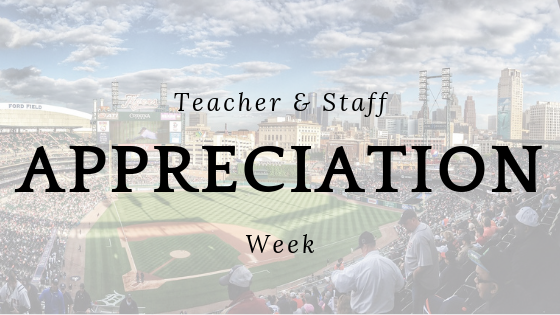 From May 6th to 10th we're heading "Out to the Ballpark" to celebrate the home runs the staff at Mary Helen Guest make with our kids every day during Staff Appreciation Week.
We will be treating staff to many fun treats and events throughout the week!  To make this week a success, we need your help!
Students will also be bringing home an MVP paper to fill out the week of April 29th.  Students can recognize a staff member(s) that they appreciate as their MVP.  When the papers are returned, they will be hung in the hallway to honor our MVP's.
Friday, May 10th will be baseball spirit day!  Wear your hats, jerseys (or other sports attire) to wrap up our All-Star Staff Appreciation Week!
Ready to Volunteer?
Help us make Staff Appreciation Week a home run! See the schedule and please sign up to volunteer!