Enjoy a dinner out at Benstein Grille on Monday, October 14th from 3pm-9pm! 
Don't have time to dine in?
Carry out orders are included as well!
Bring the flyer, show it on your phone or just tell your server that you are with Mary Helen Guest and 10% of sales will be donated to our walking track fund.
Reminder: please do not pass out flyers on the premisis.
Download the Flyer
Be prepared! Get the flyer and bring it with you!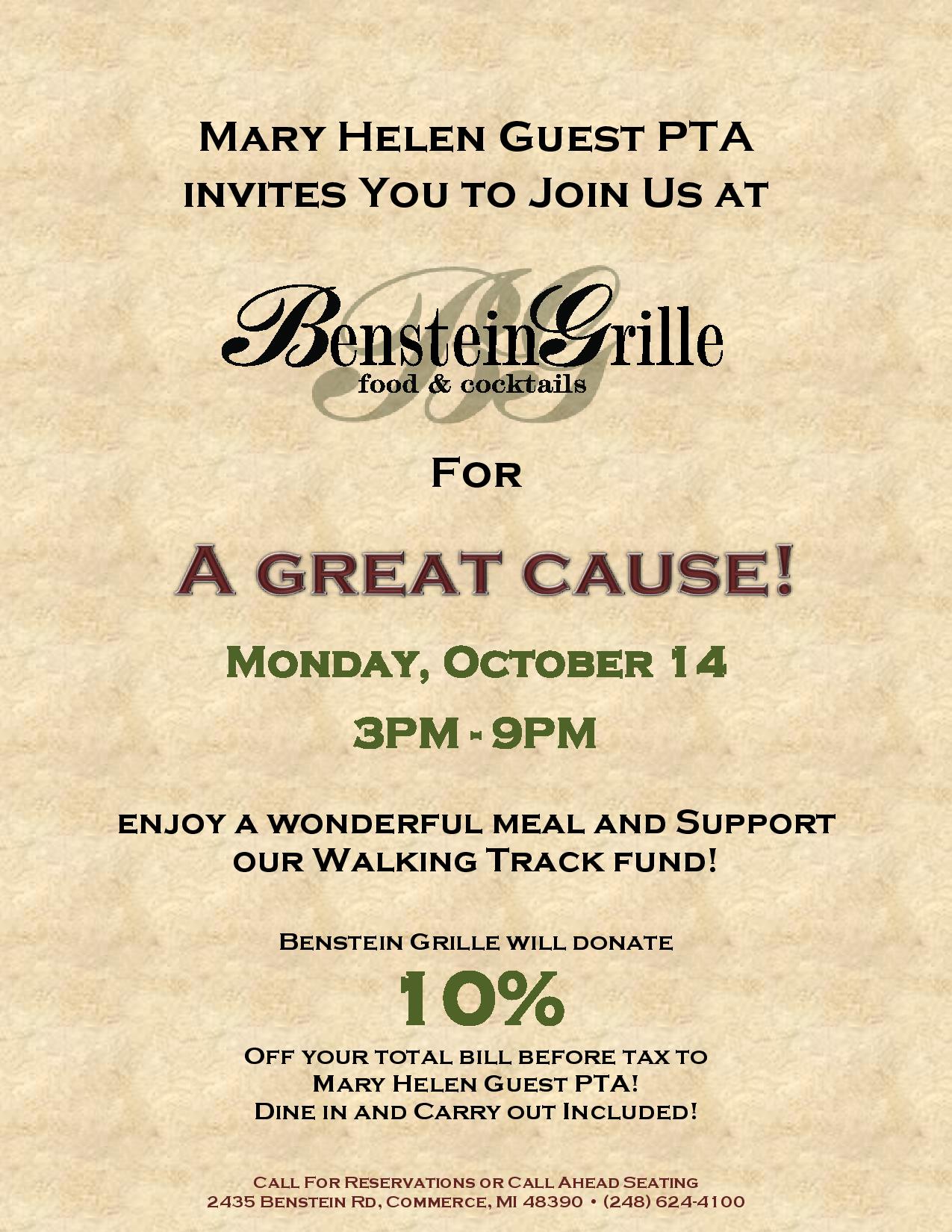 Copyright © 2020 Mary Helen Guest PTA