The PTA is more than bake sales, fundraisers, and swag! It's advocacy, a fun way to meet new people, and a path to being part of your child's education. There are a million reasons why you should join the PTA but the best reason is this: you will have a direct impact on your child's education.
Join the PTA today!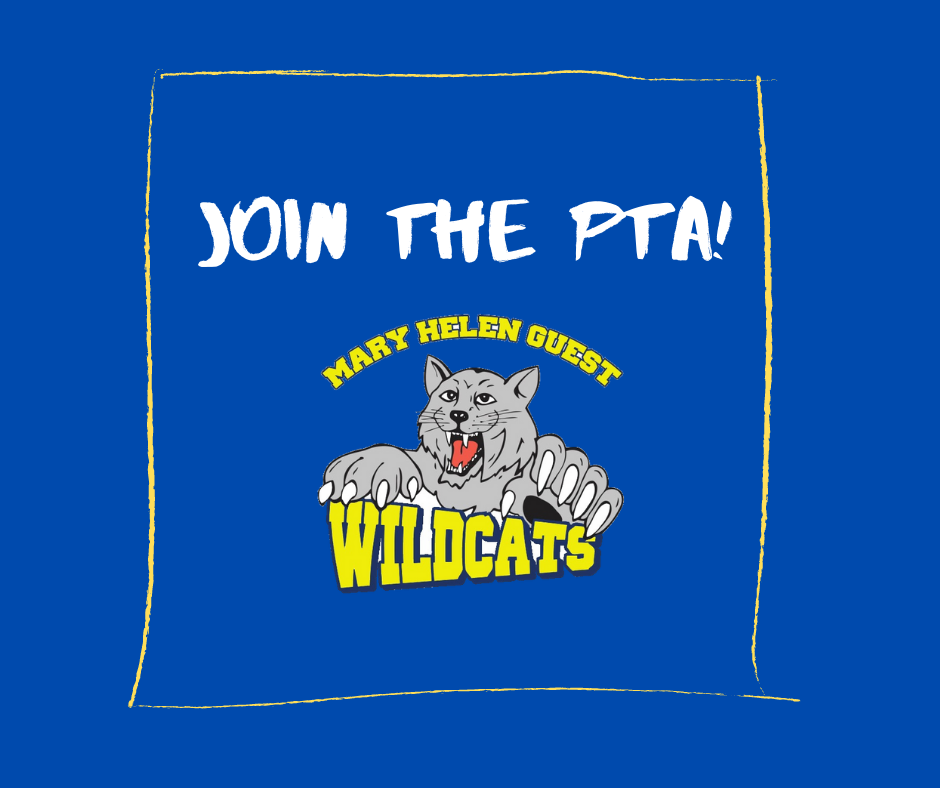 Our Purpose
The purpose of this PTA shall be to build a strong sense of community between parents/guardians, students, teachers, administrators, and staff at Mary Helen Guest Elementary through the on-going support of educational programs and social activities.
The PTA is very active in implementing and supporting many programs and events around the school, many of which are not always publicized as "PTA Sponsored." For this reason, use this resource to keep you up to date on all the latest news!
The Role of the PTA
Curious about joining the PTA? Interested in volunteering? Learn more about the role of the PTA,  the board, and membership opportunities!