Become a PTA Member
Become a PTA member for the 2020-2021 school year!
Family memberships are $15
Staff memberships are $5
Why should you join the PTA? Simple. Have a voice in your child's education! Read a few other reasons.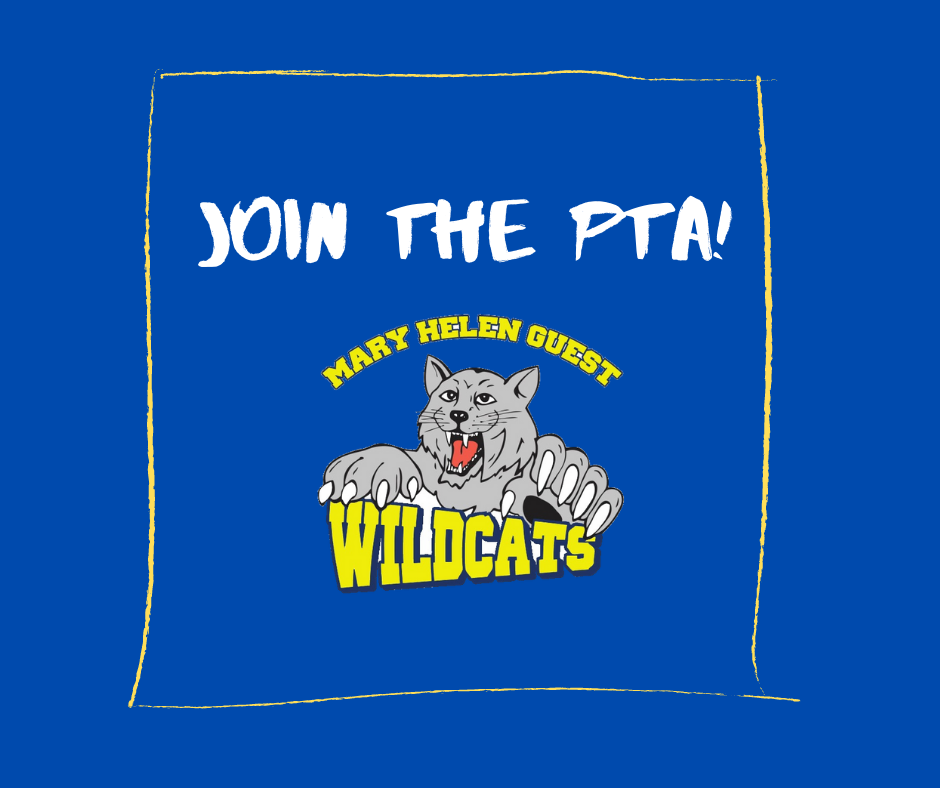 Join us from May 18th through May 22nd as we team up with Student Council for an extra special SPIRIT WEEK! Each day has it's own theme:
Monday: Sport/Team Day
Tuesday: Favorite Animal Day
Wednesday: Crazy Hat / Sock Day
Thursday: Radical Reading Day
Friday: MHGuest School Spirit Day!
BOOK FAIR DETAILS:
The Guest PTA and staff are so excited to offer you our very first VIRTUAL BOOK FAIR starting today, May 20th and running through June 1st! Here are some highlights:
We will receive 25% of all sales
Everything ships directly to your address!!
Free shipping for full priced books over $25.00
Thank you for your support!
Our Purpose
The purpose of this PTA shall be to build a strong sense of community between parents/guardians, students, teachers, administrators, and staff at Mary Helen Guest Elementary through the on-going support of educational programs and social activities.
The PTA is very active in implementing and supporting many programs and events around the school, many of which are not always publicized as "PTA Sponsored." For this reason, use this resource to keep you up to date on all the latest news!
The Role of the PTA
Curious about joining the PTA? Interested in volunteering? Learn more about the role of the PTA,  the board, and membership opportunities!